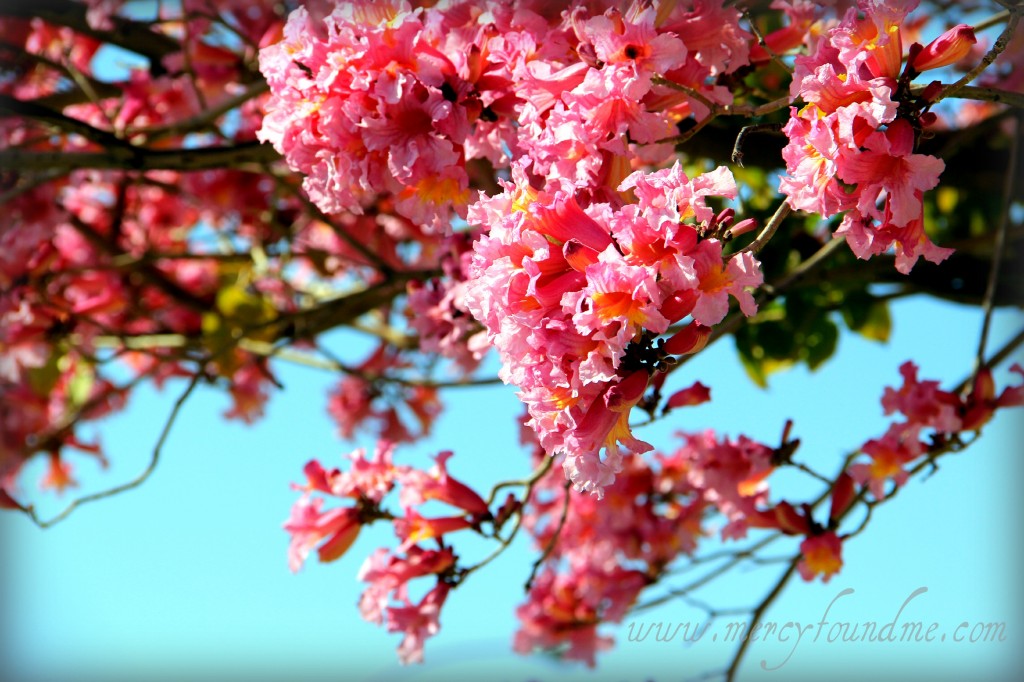 Sometimes we just need to start over. We need a chance to bloom again.
It's five o'clock and I'm behind.
I need to start dinner, but my 9-year-old daughter sits there with the pencil in her hand, still not finished with her homework.
The boys are arguing with passion over whose turn it is, and by the sound, neither one is intending to back down anytime soon.
The oldest texts me that I've forgotten to pick him up, and as I prepare to load everyone into the car, they step on the goldfish that the littlest spilled all over the floor–her attempt to get an afternoon snack all by herself.
And I'm stretched thin. I can always depend on my old self to surface—the one that is long-standing and has worn ruts in my way of relating. And so often I trip on the ruts, and fall.
I nag them to get in the car faster, "Hurry up! We have to go! Where are your shoes?!! Get your coat!" And they pile in, all four of them. The boys begin their silliness, and the littlest cries because she didn't buckle-up herself.
And amidst the background chaos I drive. And as I do, I see the pink blossoms and the sun shining down. And I wish for more beauty right here where I am.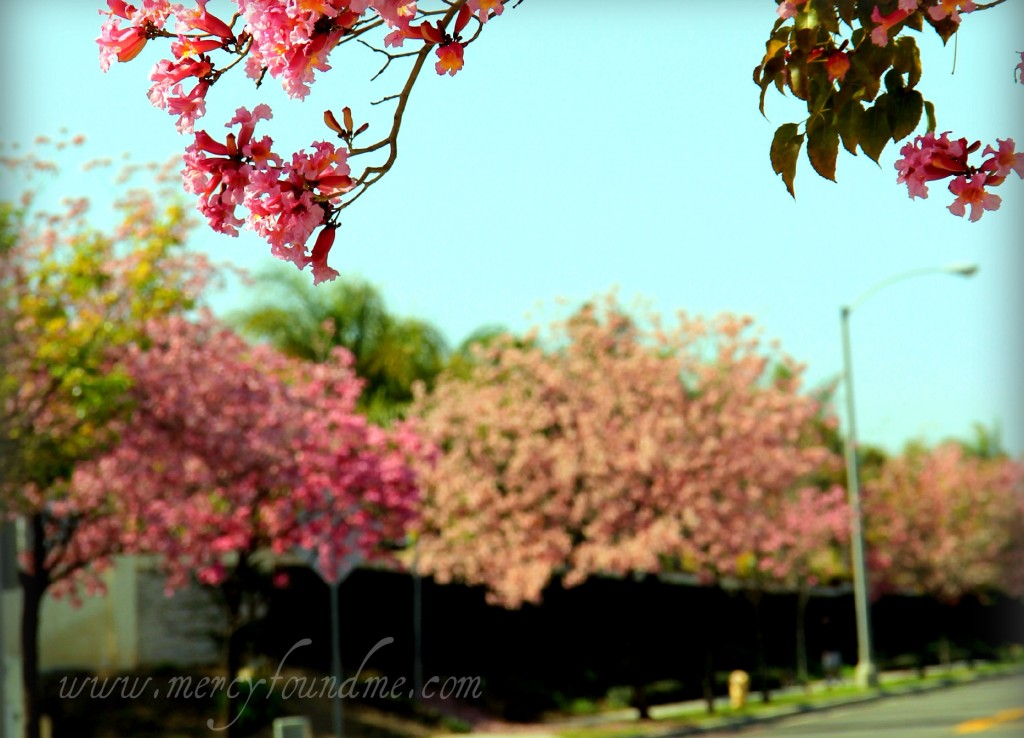 I look at my daughter and begin the lecture. I tell her how she's working too slow in her school work, not getting enough done, and how all that needs to change. But I can hardly focus because of the endless backseat bantering. I raise my voice in frustration and insist they stop their goofiness and giggling, "Stop!! Why can't you just be quiet?!!"
But as soon as the words are half out, their shocked faces convict. I remember Matthew 7:12, their memory verse of the week, and how we've talked about kindness and the golden rule. I recall how they've been singing it and how I've been teaching it. And now how I'm not living it at all.
And I can depend on my old self to so easily return, time and time again, and I am fatigued by the failing.
Ephesians 4:22-24 (ESV) … put off your old self, which belongs to your former manner of life and is corrupt through deceitful desires, and to be renewed in the spirit of your minds, and put on the new self, created after the likeness of God in true righteousness and holiness.  
A wise person once said, You haven't failed if you haven't quit trying, and I'm determined not to give up.
When I see my old self return, Paul says I'm to take it off and lay it aside. And instead, I am to be renewed in the spirit of my mind, renovated and reformed—changed in the very essence of my understanding. And one thing is sure, I can't do that alone. It's the Holy Spirit who does it in me.
God's desire for me in my stretched-thin moments, is to turn to Him for help–to surrender my old self and put on the new, and He transforms me from the inside out. I am a new creation of His. He empowers me to give grace–to speak life with my words, to be kind and to forgive, just as I have been forgiven. And in that He is glorified in me.
Ephesians 4:29, 32 (ESV) Let no corrupting talk come out of your mouths, but only such as is good for building up, as fits the occasion, that it may give grace to those who hear…be kind to one another, tender-hearted, forgiving one another, as God in Christ forgave you.  
We all need start-overs and new beginnings, and His loving kindness never ends. He always provides a chance for us to bloom again.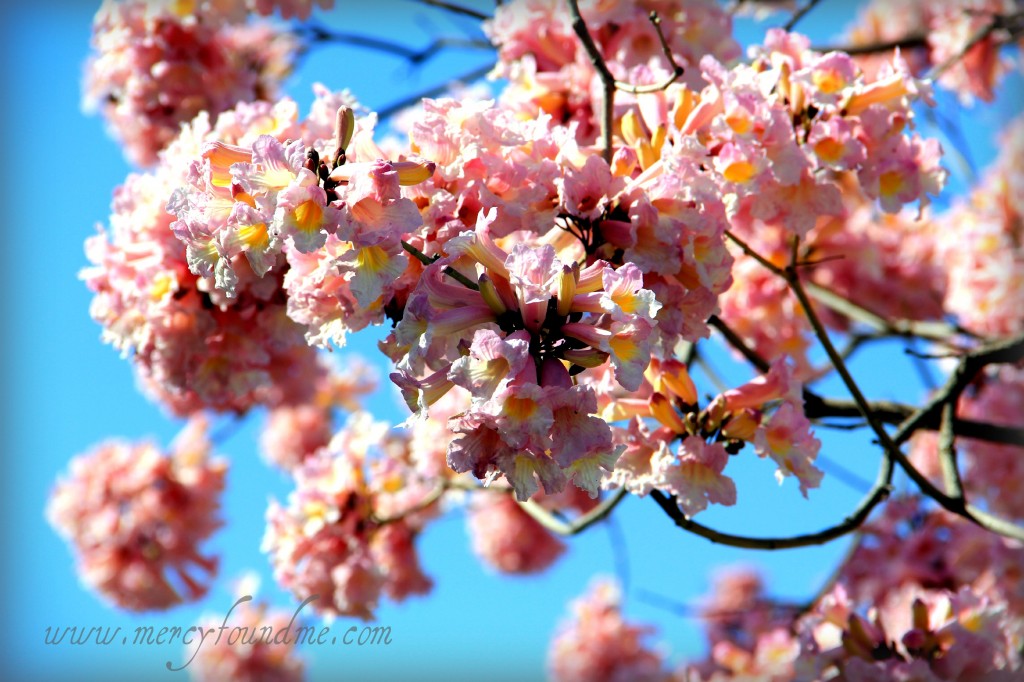 I gather them by the couch when we get home, and I hug them each, one by one.
I say sorry and ask for forgiveness, and their eight little arms fling over my neck in one giant family hug.
And it is then, that the wisdom comes from the littlest one,
"Don't worry mama, you can start again."
And I will.
Do you have days with stretched-thin moments?
How has God helped you bloom again?
Jacque resides in Southern California with her civil-engineering-general-contracting husband, and her five energetic children, ranging in age from 4-16. When not enjoying their new homeschooling adventures, she works as a labor & delivery RN, where she never tires of the miracle and wonder of birth! She travels along life's road, amidst daily missteps and failures, yet is relentlessly caught by God's mercy and restored by His grace. Jacque's heart is to encourage others to see God's mercy and grace in everyday moments, and be healed and set free from guilt and shame, through the freedom Christ brings. You can find her writing at Mercy Found Me, Facebook and on Twitter as @Jacque_Watkins.